Home
> About Us - Company Profile
About Us - Company Profile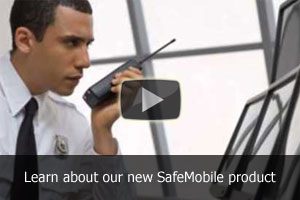 Our products are designed with our customers' business requirements in mind. Our goal is to unleash the power of your radios by providing
additional flexibility,
optimized efficiency and enhanced reporting capabilities to unify a completely customized communication system.
Headquartered outside Chicago, IL, SafeMobile was founded in 2001 to deliver data and communication management solutions across the globe.
SafeMobile
delivers quality asset management solutions and services to agencies, governments, commercial fleets and businesses
all over the world. We have 5 offices within North America that serve more than 250 dealers; 14 offices and 225 dealers throughout the EMEA region (Europe, Middle East, Africa); 4 dealers throughout Latin America, and we have partnered with Motorola in the APAC (Asia Pacific/Australia/New Zealand) region.
Our mission is to design, develop and distribute the most innovative integrated technologies that enhance communication and safety, and to connect and protect enterprises around the world.

Company Profile