Motorola Affiliations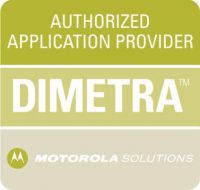 DIMETRA Application Parter - 2005-2018
Motorola's Dimetra Tetra solution offers secure, reliable and efficient communications customized to meet the needs of different markets. Harness the capability of your Dimetra network and terminals through tailored applications from SafeMobile.
.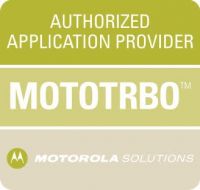 MOTOTRBO Application Partner - 2008-2018
There are many applications that have been especially designed for the MOTOTRBO® platform, with more features being added every day. They include functions that keep business running smoothly such as texting, GPS, tracking and work order tickets. SafeMobile's applications make it possible to use your MOTOTRBO® to exchange Voice over IP, GPS/AVL locations, Emergency Alarms, Text Messages, E-mails, Telemetry details, mobile forms and tickets, image processing and many more.
ASTRO® 25 Application Partner - 2012-2016
ASTRO® 25 system applications proactively protect, manage and maintain your mission critical ASTRO® 25 network and deliver the highest levels of reliability, security and service. Our dedicated ASTRO® 25 system application, ATL25, is comprised of a full range of solutions designed to enhance messaging and data communication of your radio system. With testing done in a dedicated lab available for third party product development, you can have the peace of mind that SafeMobile's applications aren't being tested for the first time in your live environment.
Motorola Empower Circle - 2014
Empower Circle: A Global Program for Truly Outstanding Channel Performers
Motorola has launched a new program that honors the top tier Channel Partners who consistently demonstrate an extraordinary ability to leverage products, services and resources of Motorola Solutions. Called Empower Circle, their exclusive global program celebrates the achievements of Motorola's most outstanding performers. SafeMobile is proud to have been selected as an Empower Circle Partner.
PartnerSelect ISV Enterprise Mobility Solutions -2012
Today's customers demand end-to-end solutions to help them address their complex challenges. Motorola Solutions helps to meet these needs through the ISV Program, which brings together market-leading mobile and communications devices with innovative software from application development companies like us. SafeMobile develops solutions for enterprises to help you expand your enterprise mobility business. Together with development assistance and close collaboration with Motorola Solutions, our two-way radio and wireless data solutions have been designed to help you.