SafeDispatch for TETRA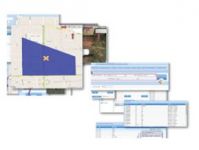 SafeDispatch is our client-hosted software application that enables customers to host and manage an intuitive radio system display solution on their own computer, without incurring any monthly fees associated with other web-based or cellular options.
SafeDispatch provides all the necessary means to effectively track and monitor mobile assets and personnel by adding intelligent features that work in conjunction with the embedded capabilities of your DIMETRA® TETRA radios.
Adding SafeDispatch solutions almost instantly provide a return on your investment though benefits including: increased productivity, time and route management, effective customer service, fleet maintenance monitoring, insurance premium reductions for incorporating GPS/AVL applications into your business model, improved communication, real-time data to pinpoint cost saving opportunities, reductions in overtime and other operating expenses and many more.
SafeDispatch includes the following suites that can be mix and matched to customize the perfect solution to meet your individual needs:
GPS/AVL Suite
Real-time location information
Unit status on/off
Polling or immediate location reporting
Landmarking
Geofencing
Alarms
Speed and heading information
Historical data
Text Messaging Suite
SafeDispatch is enhanced with text messaging capability that allows for SMS communication between the radio(s) and the dispatcher. The dispatcher can send messages to any radio or group of radios and can also receive messages from radios in a dedicated user-friendly messaging screen.
E-mail Suite
The E-mail Suite allows your radios to send messages to any email address and to receive messages sent from an email address. This function enables dispatchers and managers to communicate with their mobile personnel from any computer in the world without having to run the SafeDispatch application from that computer.
Reporting Suite
The SafeDispatch Reporting Module offers a variety of reports available for intuitive data interpretation to effectively monitor and improve productivity and performance: DIMETRA® TETRA ARS, Speeding Report, End of Day Report, Stops Report, Fleet Report, Geofencing & Landmarking Report are just some of the many available.
Subscriber and User Manager Module:
The Subscriber/User Management Tool allows dispatchers to manage user accounts to assign various access levels and privileges to groups of their users. A dispatcher can also register and edit a specific unit's information to be tracked and monitored through the SafeDispatch application.
Mapping Options
Google Mapping Engine
ESRI
ArcGIS
Microsoft MapPoint
Customer Provided Maps (I.e. MapInfo or any raster or vectorial format maps)
Eliminate the Control Station and Go Direct! SafeDispatch soon will offer Direct IP Connection Routing for Dimetra TETRA!
Ensuring secure information flows between control centers and teams in the field is a critical objective for a fast, efficient response. Using fully integrated TETRA technology, SafeDispatch will offer a safe transfer of data, via direct IP connection to the controller, to help dispatchers and teams take the most appropriate and immediate action.
SafeDispatch™ is compatible with the following DIMETRA® TETRA radio platforms:
DIMETRA® IP Compact
DIMETRA® IP Micro
DIMETRA® IP TETRA
System Requirements:
SafeMobile recommends two dedicated PC's to effectively run the application: an Application Server PC and a Dispatcher PC.
The SafeDispatch Gateway Software is compatible with Windows 7.